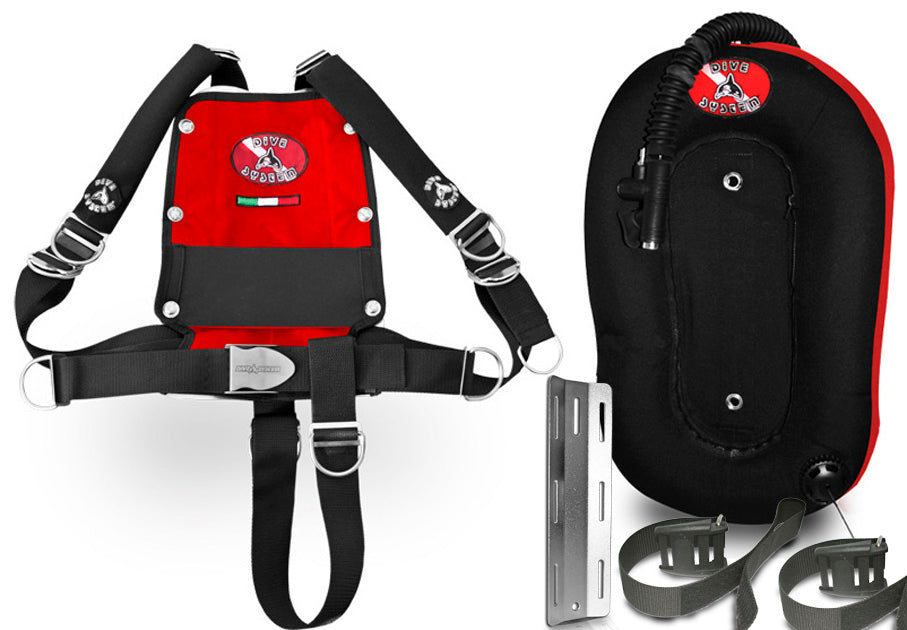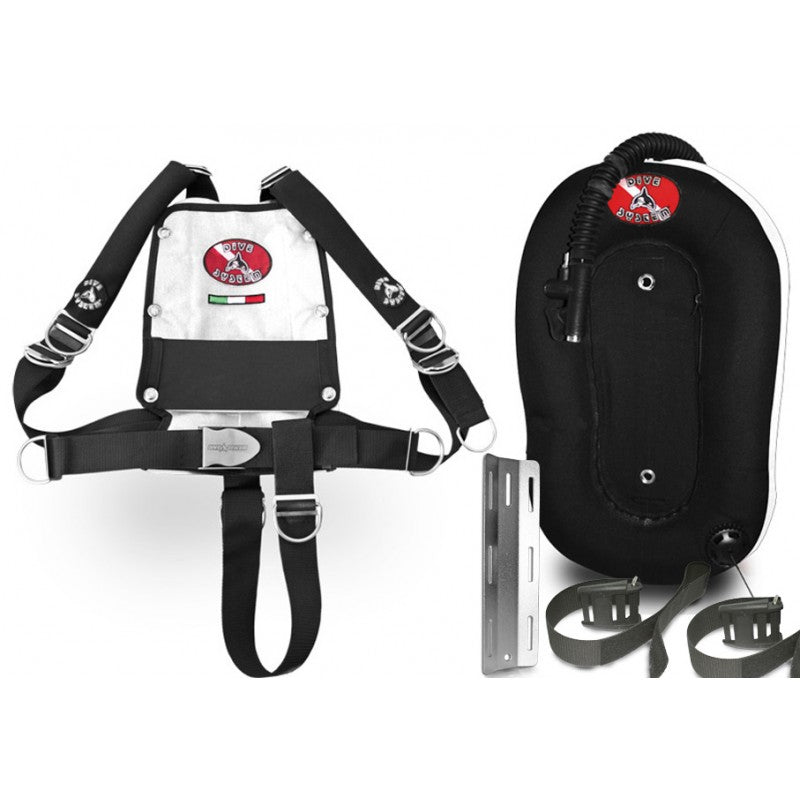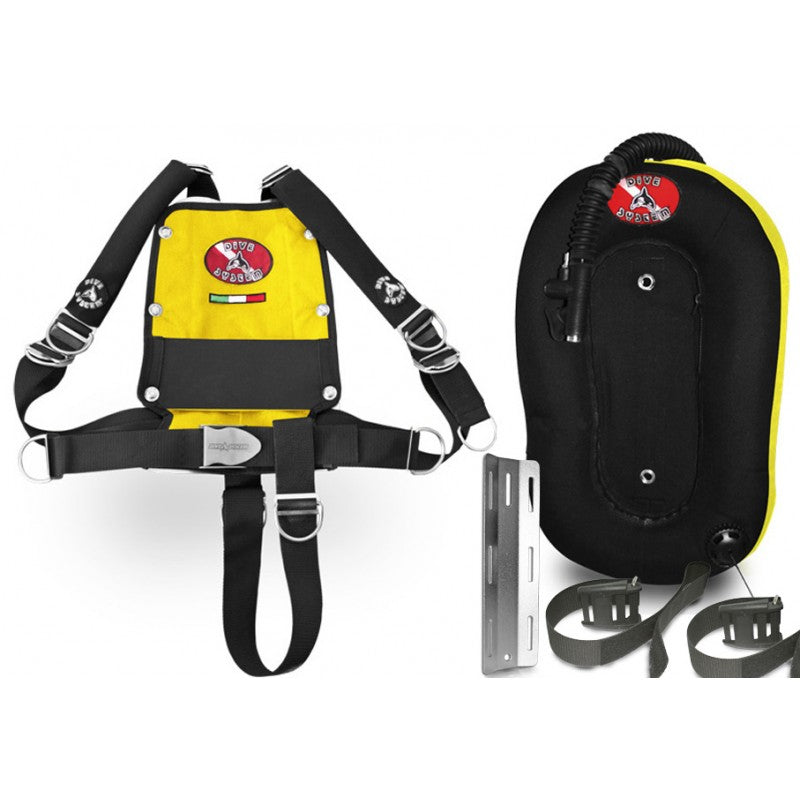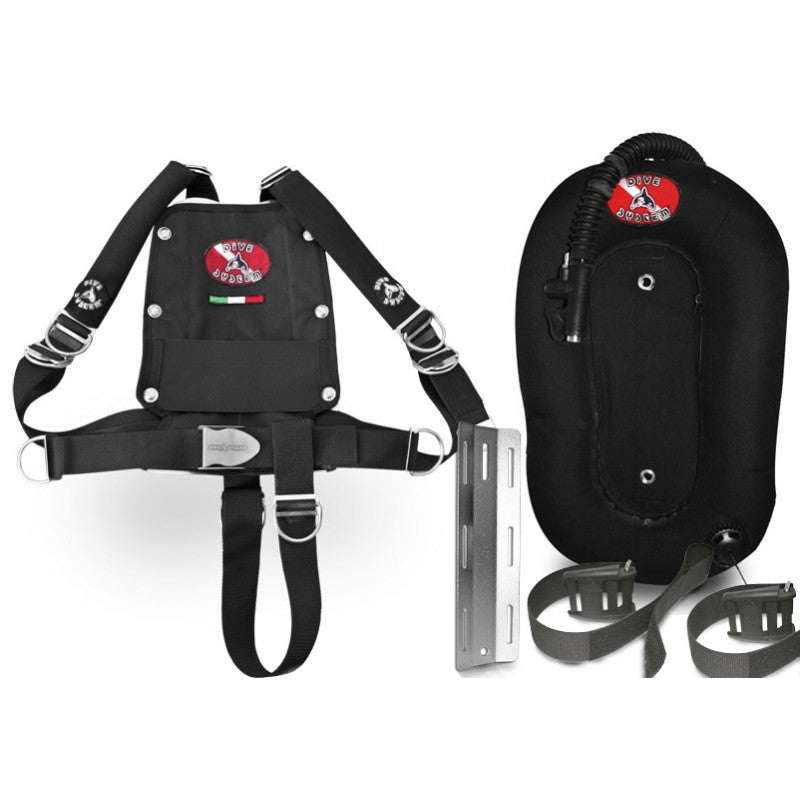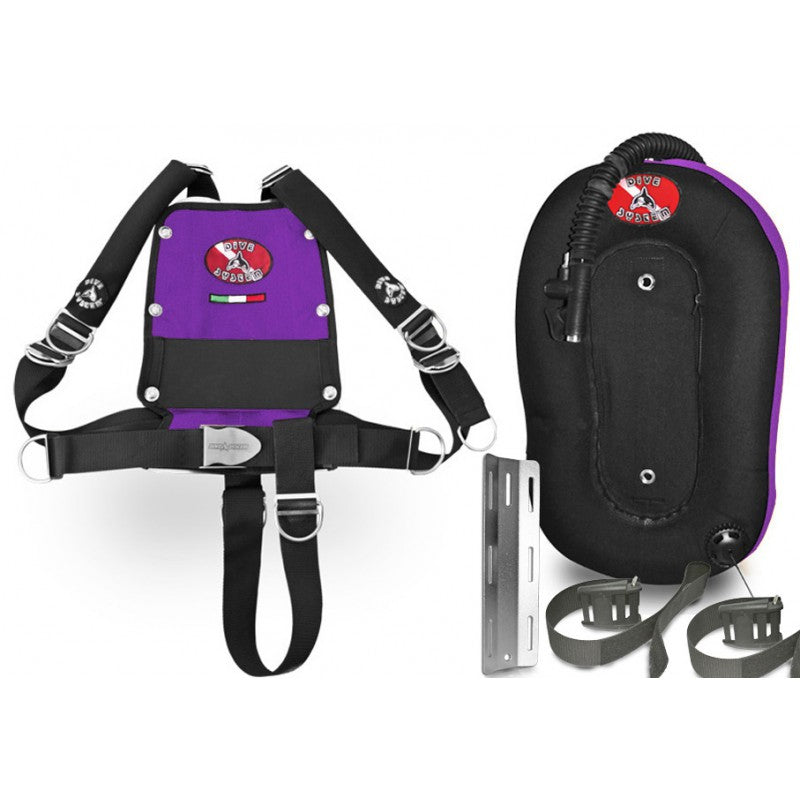 MOD X3M BCD with Donut for Single Tank + 2 pockets
Backplate Material:
Stainless Steel
Simple, Modular, Comfortable, Strong and Reliable.

Minimalist design with adjustable shoulder straps.  No bulky Fast-Ex shoulder buckles.
Compatible with any Donut or Horseshoe wing-style air cell.
For Expedition or basic blue water dives, equally strong in Local or travel diving.  This is a 5-Oceans BCD, at home in warm or cold water.
- Please anticipate 2 to 4 weeks for delivery -
Adjustable shoulder straps (no plastic fastex shoulder buckles)with metal buckles, for extreme durability and resistance.

Shoulder straps fixed directly to the backplate with "Pagoda trap" safety system (double loop metal).
Neoprene shoulder protection pads

Tec-style saddle strap (without quick release)

30 lb Wing Style Donut Air Cell, for Single tank.

Double-sewn (Flat-Felled seams) air cell for extreme durability and resistance.

Outer shell in Cordura® 1000 (Kevlar® optional) with user interchangeable inner bladder

Full size technical Backplate in optional:
or
Single tank adapter (STA) in Stainless Steel, Aluminum or Carbon fiber

D-Rings in AISI 316 Stainless Steel


Traditional piston inflator Extra-Soft 34 cm (L340) Inflator hose with pipe and inner metal wire and 1 Overpressure exhaust valve


Included Accessories:
Plate pocket for surface marker buoy

This BCD is Ready-to-Dive:
Short quick connect LP hose
x2 50mm Brackets for Single and Double tank

> Kevlar® version available on request, additional Charge


This BCD is Made in Italy, in DiveSystem